Writing and Art from the Middle and Beyond
I-70 Review offers the Bill Hickok Humor Award for a single unpublished poem. Christopher Buckley will judge. Winner will receive $1,000. Winning poem will appear in the 2023 issue of I-70 Review. Submit one to three unpublished poems with a $15 entry fee to i70review@gmail.com. Please follow our regular submissions guidelines when putting together your entry.
About Bill Hickok
Bill Hickok began writing humor many years ago as a defense against his children's tyranny. He maintained that if a story is worth telling, it's worth exaggerating—hence the title of his poetry book: The Woman Who Shot Me.
His articles (illustrated by cartoonist, Charles Barsotti) have appeared on the Op-Ed pages of The Kansas City Star, Cleveland Plain Dealer, Philadelphia Enquirer, and others, as well as in periodicals, notably Uncle: The Magazine for Those Who Have Given Up.
Hickok was born in 1931 at the height of the Great Depression. After graduating from the University of Missouri, he served in the United States Marine Corps. In addition to being Wild Bill Hickok's first cousin several times removed, he was an ornithologist, wildlife photographer, and environmentalist. He was a founder of the Kansas Chapter of the Nature Conservancy, Kansas City's first Hospice, chair of Johnson County Parks and Recreation, and cofounder of The Writers Place, a literary center in Kansas City.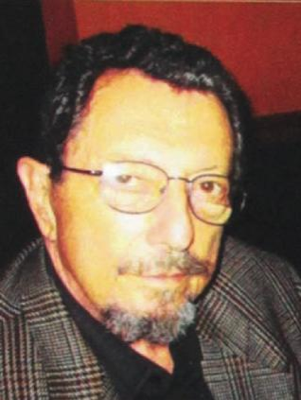 Reading period is January 1 to Feb 28. Do not submit before January 1. All submissions will be eligible for publication in I-70 Review.
The Humor Award was created and funded by the N.W. Dible Foundation in honor of Bill Hickok, past president of the Foundation.